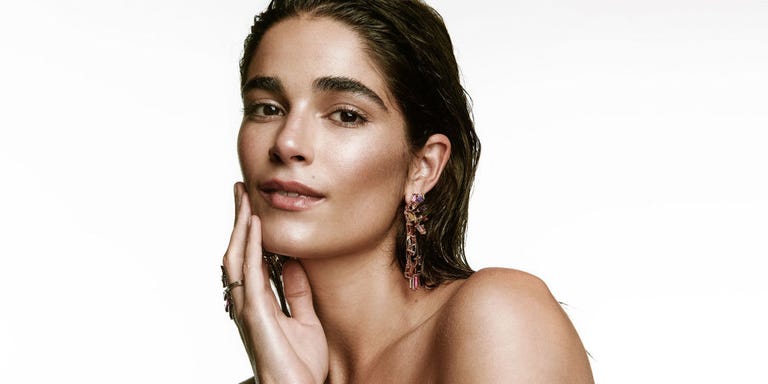 The universal skin dream: having a complexion that looks healthy, clear, and glowy — with and without makeup. Here, experts share their tricks and favorite go-to products, guaranteed to give you gorgeous, dewy skin, no Facetune required.
[post_ads_2]
Exfoliate every. Single. Day.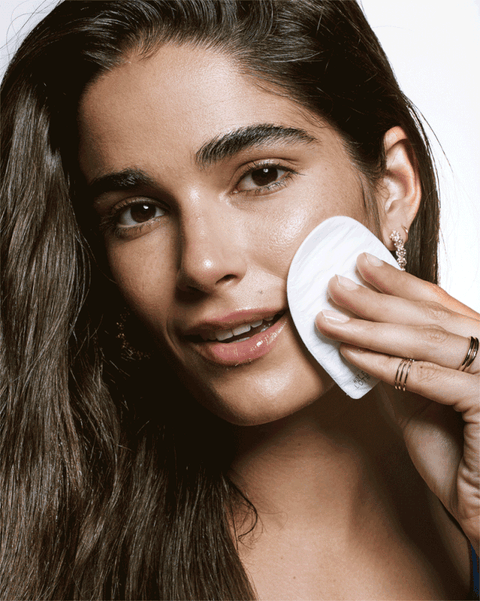 But gently, of course. "For any surface to reflect light brilliantly — from diamonds to skin — it has to be smooth," says Neal Schultz, MD, a dermatologist in New York City and founder of
Beauty Rx Skincare
. The main cause of an uneven complexion? "An accumulation of dead cells glued to the skin's surface, which scatter light in different directions, making the skin appear dull and tired looking," he says. To quickly dissolve dead skin cells, try an exfoliating pad laced with alpha hydroxy, lactic, or glycol acid after cleansing. "These gentle acids slough off dead skin cells and reveal a brighter complexion," says
Eric Schweiger, MD
, a dermatologist in NYC. Try:
Kate Somerville Clinic-to-Go Resurfacing Peel Pads
.
Apply a glow-getting mask in the morning
The quickest (and lazy-girl-approved!) way of getting a glow: Apply a mask that's packed with hydrating and radiance-boosting ingredients. Before you start applying makeup in the morning, try a skin-smoothing mask like
Fresh Vitamin Nectar Vibrancy-Boosting Face Mask
, which is packed with glow-getting clementine, lemon, and orange extracts. Follow up with a gel-cream treatment that will give your skin more moisture, such as
Neutrogena Hydro Boost Water Gel
, which instantly quenches thanks to hyaluronic acid.
[post_ads_2]
Massage your face cream into your skin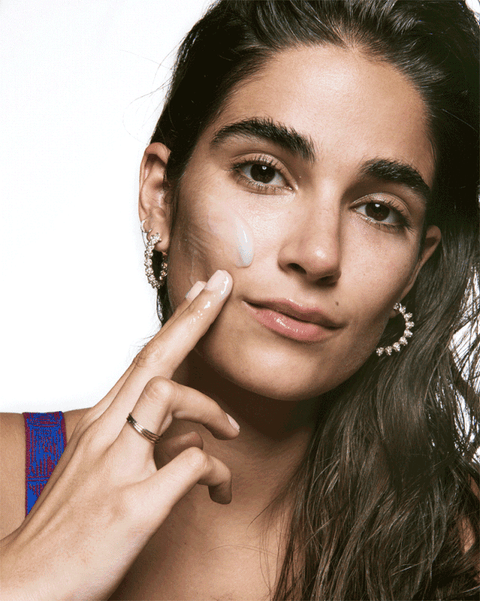 "I am a huge believer in facial massage — it ensures that your cream or serum gets into your skin, plus promotes blood flow to the surface," says
Christine Cherbonnier
, a makeup artist in NYC. Her how-to: Apply a few dabs of a serum or gel moisturizer such as
Neutrogena Hydro Boost Water Gel
, which hydrates instantly and infuses a ton of water into your skin. Make a peace sign with your hands and move your fingertips in tiny circular motions above and below your cheekbones, over your forehead, and out and down to your chin. "And don't forget your jawline and neck — use upward motions from the base of your neck up to your chin."
Brush on foundation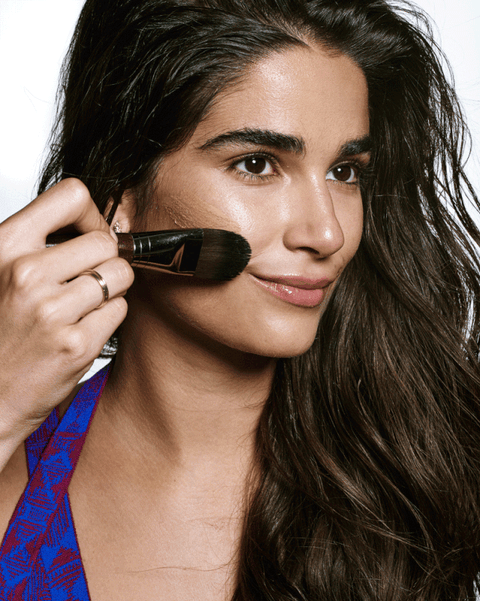 Because nothing says dull, tired skin like a face full of cakey makeup. The trick: Use a dense, short-bristled makeup brush to apply foundation. It creates an airbrush-like finish and allows your skin's natural radiance to shine through, says Cherbonnier. Apply a small drop of a hydrating foundation on the top of your hand to warm up the product and make it easier to blend. Then, use tiny circular motions to work the makeup into your skin starting at the middle of your forehead. Then go down your nose, out along your cheeks to your chin, and finish around your jawline.
Don't underestimate the power of color
"Adding a touch of a bright berry or pink cream blush or stain on cheeks
and
lips can instantly wake up the face," says Cherbonnier. And opting for cream over powder is key because powder formulas (even in bright colors) simply aren't as glowy on skin. Apply a shade that mimics your natural flush and is close to your natural lip color, then dab it on the apples of cheeks and on lips too. I love the lip-cheek duo
Burberry Lip Cheek Bloom in "Hydrangea."
[post_ads_2]
Get a strategic glow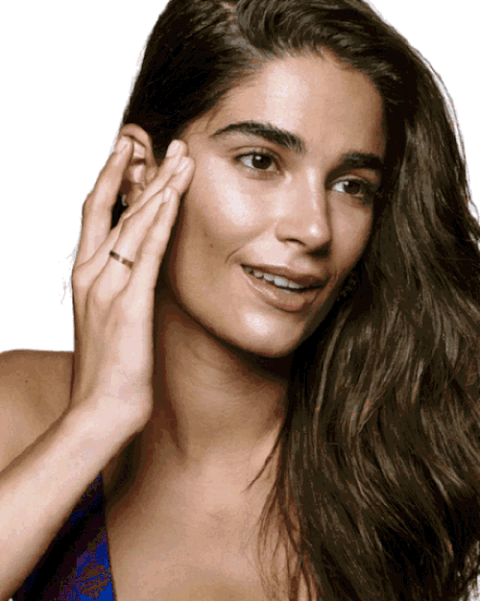 Liquid highlighters are a makeup artist's glow-getting secret weapon and should be yours too. "I am a big believer in liquid highlighters and I'm pretty liberal with them," says Cherbonnier, who suggests mixing one to two pumps with foundation then applying all over skin for a subtle glow. Try
Becca Shimmering Skin Perfect
, which comes in a wide range of shades. Or target the high points of your face, where light naturally reflects — along the top of your cheekbones, the bridge of your nose, under your brow bone, and even on your Cupid's bow. As for what shades to try: Fair skin looks best with rosy-pink tones; those with golden complexions should aim for peachier shades; and deeper complexions get a boost from a bronzy tint.
More from Cosmopolitan